Qui suo iure utitur, neminem laedit –
He who exercises his legal rights, harms no one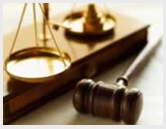 Liivrand & Partnerid Law Office is active in protecting the rights and interests of our clients and providing legal services to persons both natural and legal. We aim to guarantee quality and accessible legal assistance to our clients – therefore, we will try our best to keep our prices reasonable.
The legal assistance offered by the Law Office covers, but is not limited to, the domains of procedural law (judicial proceedings, litigation), administrative law, civil law (employment law, right of obligation, family law, inheritance law, property law).
We also analyze and prepare contracts, statements of claim, requests and other legal documentation. We represent our clients both in courts and in extrajudicial instances throughout all stages of the process as allowed by the law. Although the company is based in Tallinn and Harjumaa, we accept clients from all over Estonia.
Main domains of work:
Civil Law
Penal Law
Administrative Law
Procedural Law
Liivrand & Partnerid –
For Your Rights!